Aug 24 - Sep 3, 2020
This is your classic Iceland adventure - photographing the magnificent landscapes of both the coast and the highlands.
TOUR HIGHLIGHTS
All-inclusive, 11-day Photo Tour that explores the amazing coastal and highland landscapes of Iceland

Travel in the comfort of a highly modified and spacious 4x4 Mercedes Sprinter van (necessary for accessing the highlands)

Small group with a maximum of 7 guests and 2 professional photographer tour leaders

10 nights of accommodations in modern and comfortable hotels, all meals and transportation are included

2 professional photographer leaders…Mark Buckler and native Icelander, Peter Thor

Expert photographic instruction

Magnificent Scenery and Wonderful Image-making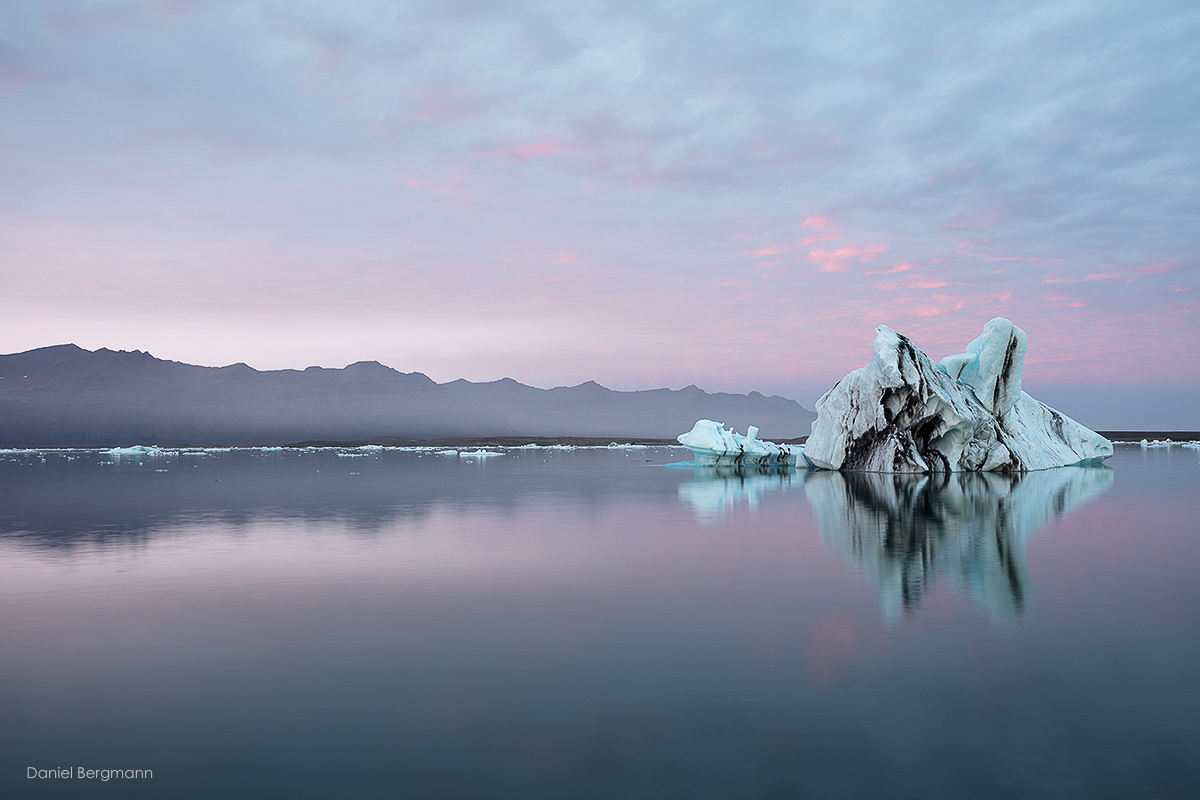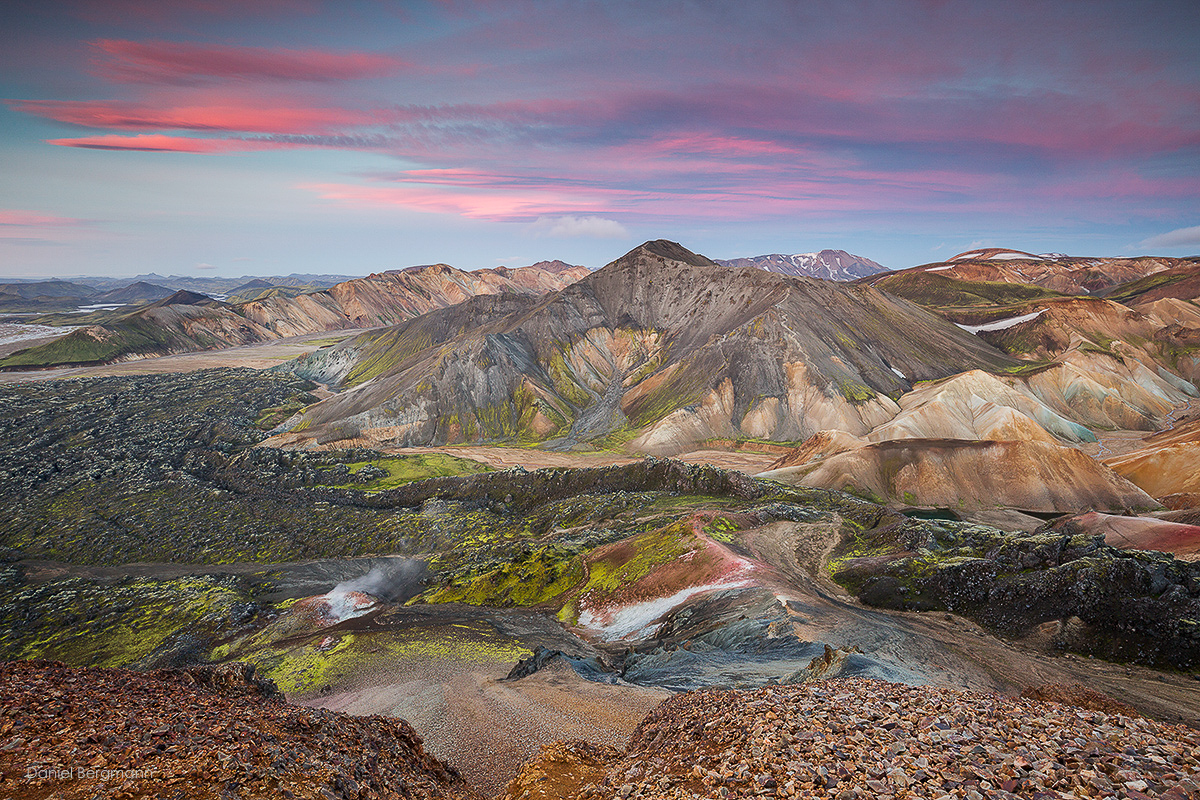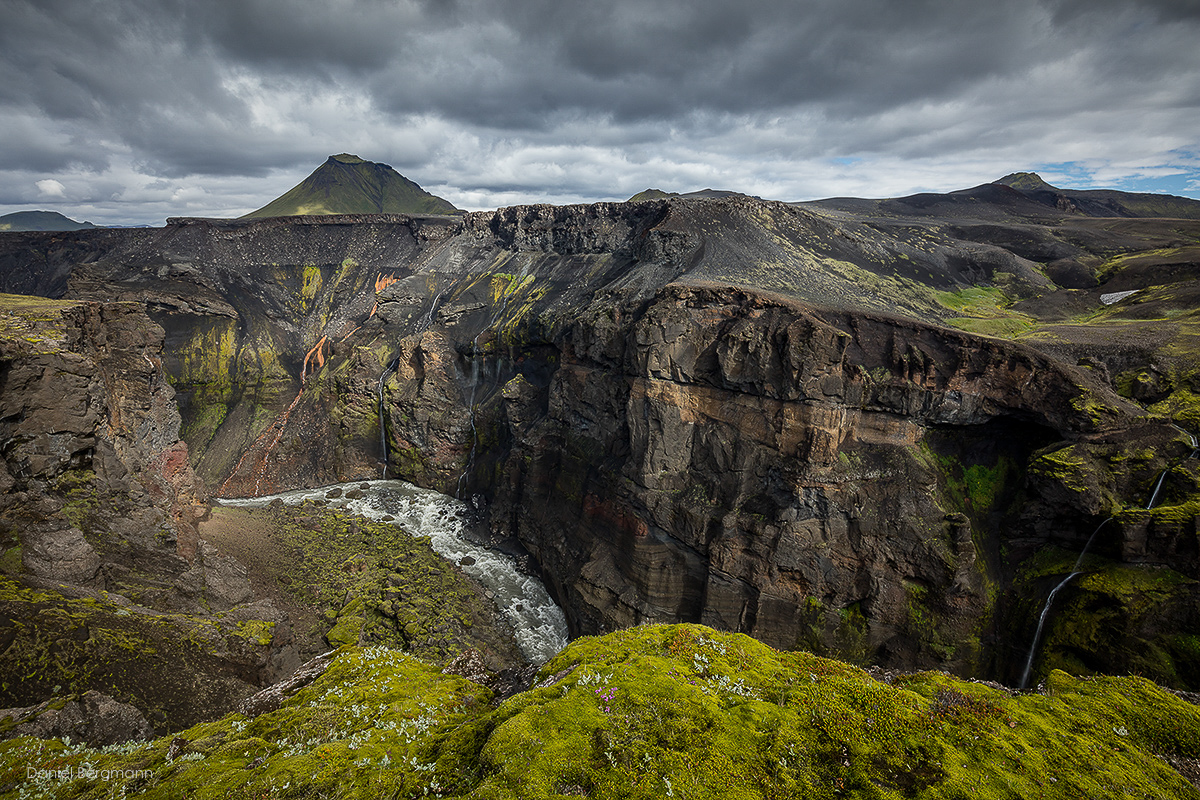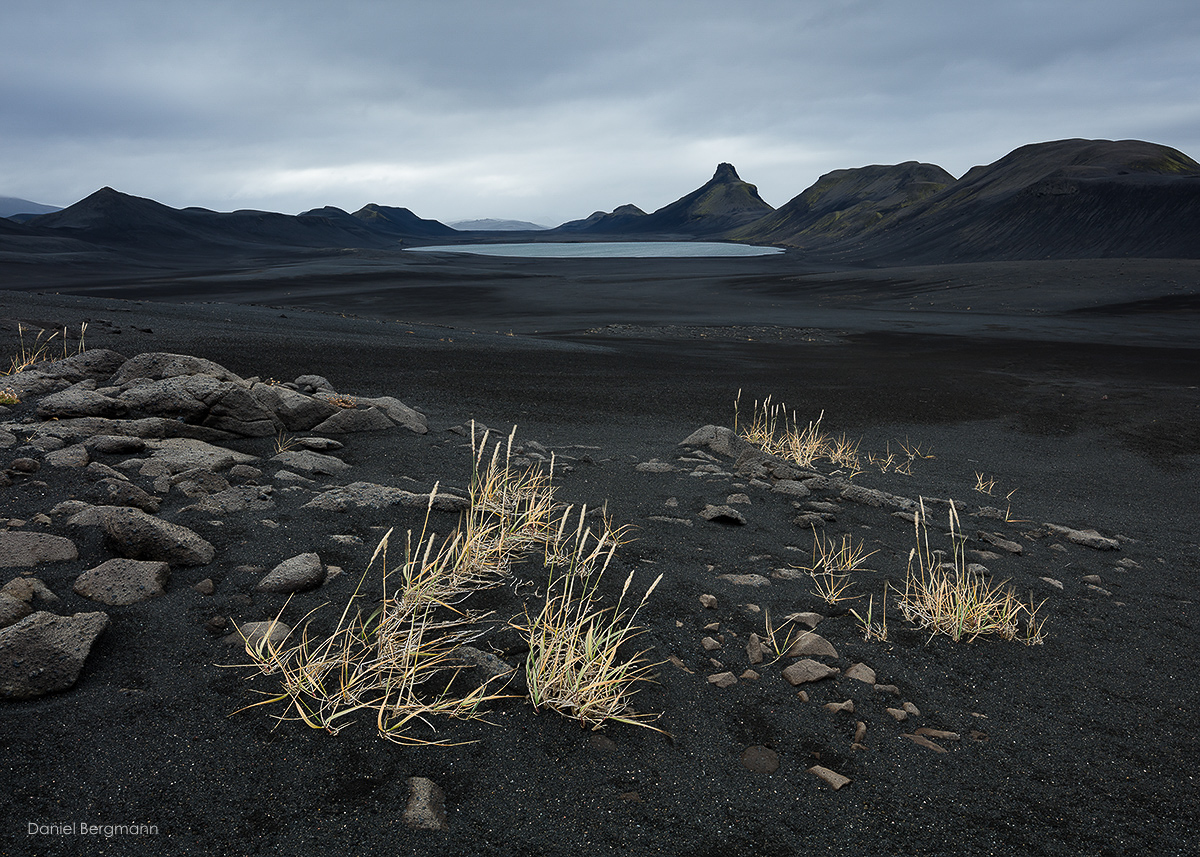 WHAT TO EXPECT
Some of the areas that we'll be visiting will require walking over uneven and rough terrain so a decent level of fitness is required. It can be cold and windy in the autumn and we will most likely experience some rain. The daily schedule will depend on the weather and other conditions.
The daily schedule will depend very much on the weather and light. If we have an overcast day we'll likely stick to a regular daily routine where we depart our accommodation after breakfast, take packed lunch in the field and return for a dinner. But whatever the conditions will be, we'll make the most of what we'll be given and adjust accordingly. Flexibility is important and with a small group of participants (max. 7) it's much easier being flexible than with a larger group.
This photography tour is about improving your photography as well as experiencing unique and exciting locations. Your leaders will be out photographing with you every day, helping you to realize the images you're after and encouraging you to explore and see the landscape in new ways. The leaders are as passionate about photography as you are and participating in an intense photographic journey…with a group of like minded individuals, this is a good way to grow as a photographer. As leaders and instructors we are always at hand to assist with specific techniques and welcome the opportunity to discuss the philosophical aspect of our art. If we'll be confined to the indoors, in the case of a storm passing through, then we'll do an image review session where we'll look at some of the photographs that you have made during the tour, offering both aesthetic and post-processing tips. We will also do an introduction to Northern Lights photography before we venture out to photograph the lights, where we'll go over camera settings and night photography technique.
ITINERARY
August 24 – Day 1
Arrival to Iceland. The flights from the US usually arrive early morning and transportation from the Keflavik airport to the hotel (not included) can be either by the FlyBus or taxi. The day is free to wander around in Reykjavik. The guide will meet you at the hotel in the evening at 19.00 and go over the plan for the tour and you will then walk a short distance for dinner (which is included).
August 25 – Day 2
Leave in the morning after breakfast to the Snæfellsnes Peninsula, north of Reykjavik. You will be photographing coastal scenery (including a diversity of sea stacks and rugged shoreline) along the southern end of the peninsula, partly inside the Snæfellsjökull National Park. In the evening you will be at the iconic Mt. Kirkjufell for sunset. Overnight in a hotel just outside the park.
August 26 – Day 3
Photograph sunrise at Arnarstapi, near the hotel, and start travelling east after breakfast. The accommodation will be at the north coast, which gives access to the Vatnsnes Peninsula, including the Hvítserkur sea stack and the nearby Kolugljúfur canyon.
August 27 – Day 4
Now the highland part of the tour will commence with a drive south the Kjölur highland route (F35), with views to mountains and glaciers, before reaching the day's destination of Kerlingarfjöll mountains. There we will make an afternoon and possibly a sunrise excursion up into the Hveradalir geothermal valleys; a photographer's paradise of golden Rhyolate valleys with geothermal activity set against a backdrop of impressive mountains. Accommodation will be in the comfortable guesthouse located right there in the mountains.
August 28 – Day 5
We'll travel further south the Kjölur route to our next base, Hrauneyjar highland hotel. This basecamp is within driving reach of some of Iceland's most impressive highland areas, including Landmannalaugar and the Fjallabak Nature Reserve. We'll stay at Hrauneyjar for 2 nights so that we can explore the surroundings such as Háifoss and Thjófafoss waterfalls, Veidivötn crater lakes, Landmannalaugar and other parts of the reserve.
August 29 – Day 6
A full day in the Fjallabak highland region and another night in Hrauneyjar.
August 30 – Day 7
We'll leave Hrauneyjar in the morning and navigate one of the most scenic highland routes, the so called Northern Fjallabaksleid (F208). Where the road starts turning south we'll make an eastern detour to Lake Langisjór, yet another visual pearl of the highlands, before continuing to Hrífunes, where we'll spend the night.
August 31 – Day 8
We are now back at the coast and finding our way to the Vatnajökull region in the southeast, the home of glaciers, glacial lagoons and the world famous Fellsfjara beach (the Diamond beach), where icebergs from the Jökulsárlón lagoon wash up on the black sand and wait to be carried further out to sea by the rising tide. This wonderland of ice photography is one of the most dynamic subject matter to be found anywhere as the ice situation in the lagoon and nearby beach changes twice daily with the tide. We'll overnight at the nearby Smyrlabjörg hotel.
September 1 – Day 9
A full day in the Vatnajökull region will find us starting at the iceberg beach for sunrise and then explore some of the smaller outlet glaciers and mountain ranges, before ending the day at the Stokksnes peninsula, where the iconic Vestrahorn mountain range will be our main subject. Overnight again at Smyrlabjörg.
September 2 – Day 10
This will be a day of travel along the southern coast of Iceland, back west to Reykjavik city. There will be photography stops on the way for vast and lush lava fields, waterfalls and sea stacks, before ending in Reykjavik city in the evening with a farwell dinner with the guide. Overnight in a Reykjavik hotel.
September 3 – Day 11
This will be the departure day and as before transfer to the Keflavik international airport can be done via bus or taxi (not included – individual choice).
ACCOMMODATIONS AND FOOD
All of the hotels are of good standard – modern and comfortable. Wi-fi is available everywhere. We will be eating at the hotels but we might take food with us into the field a couple of times during the tour. If we want to take advantage of good photography conditions during the afternoon and evening, then we might have to skip a hotel dinner and rely on food that we'll carry with us. You will not go hungry, there will always be plenty of food, but a meal might not always be in the form of a hot hotel meal. If we do not return for dinner we'll make sure that we'll have a good lunch at the hotel before departing and vice versa. This tour is about photography first and foremost. Although we take your comfort seriously, we might have to sacrifice a little bit to take advantage of good light.
GETTING AROUND
We'll be using a slightly modified 4x4 Mercedes Sprinter van. It has seating for 9 passengers so with a group of max. 7 there will spare room in the vehicle. The back of the car has space for our photography gear and we'll have a luggage trailer for our large bags. This is an effective and comfortable vehicle that's well suited for travel in Iceland.
Some of our desired locations will require walking over uneven ground to get there. We don't plan to do any major hikes though, although a couple of locations do require a steep walk for a short duration.
ULTIMATE ICELAND PHOTO ADVENTURE
A deposit of $1500 will reserve your spot on this spectacular trip. The total price of this all-inclusive photo tour is $6800 (shared room) or $7750 (single room). There is a maximum number of 7 guests on this trip. The balance will be due on July 1, 2019 or you may contact me to arrange for an installment plan.
Only 4 available
SIGN UP NOW
COST:
$6800 per person for a shared room
$7750 per person for a single room
Only 7 participants on this spectacular trip

From your arrival at the starting location until your departure all regular expenses are covered. This INCLUDES:
10 nights of accommodations in comfortable and modern hotels

1 night of accommodations (1st night) at Reykjavik

All meals during the tour period

Coffee, tea and water

All transportation during the tour period

Instruction from 2 highly experienced photo tour leaders

Magnificent Scenery and Wonderful Image-making
EXCLUDED:
Any pre- or post-tour expenses, including flights and transfers

other beverages than mentioned above

Premium alcoholic beverages

Insurances, including travel insurance

anything else not specified as included
TERMS AND CONDITIONS
PHYSICAL HEALTH REQUIREMENTS
This is a great opportunity for you to take pictures of the environment. Most travelling is undertaken on vehicles but some images are best taken away from the vehicle and may involve some very moderate walking. A couple of locations do require a steep walk for a short duration. You should be able to climb into and out of a vehicle and walk unaided for short distances. Guests must complete a standard liability waiver before participating in this tour.
DEPOSITS AND PAYMENTS:
To register for most workshops you have the option of initially only paying a deposit. If you choose this option, the remaining balance is due 90 days before the start of the workshop. If you would like to set up an installment plan, please contact me.
A deposit is a commitment, on your part, that you will be participating on a photography tour/workshop. These deposits are generally used well in advance of the workshop to cover various expenses. Because of this, deposits are non-refundable or may be subject to a cancellation fee.
CANCELLATION POLICIES:
MORE THAN 180 DAYS BEFORE THE START DATE OF A WORKSHOP: Deposit forfeited. If your spot is filled, your deposit will be refunded.
90-180 DAYS BEFORE THE START DATE OF THE WORKSHOP: Deposit forfeited and you will be billed for 50% of workshop fee (minus the deposit paid). If your spot is filled, your deposit and all fees will be refunded.
LESS THAN 90 DAYS BEFORE THE START DATE OF THE WORKSHOP: Deposit forfeited and you will be billed the full workshop fee (minus the deposit paid). if your spot is filled, your deposit and all fees will be refunded.
CANCELLED WORKSHOPS:
It is extremely rare that I have to cancel a workshop. If I am forced to cancel a workshop for any reason, your entire tuition will be refunded or transferred to another workshop. The only conditions that might lead to cancelling a workshop would be; dangerous or unsafe conditions, a family emergency (but I can usually find a substitute leader) or under-enrollment. A forecast of "bad" weather is not enough to cancel a workshop. Inclement weather often creates spectacular photographic conditions.
TRAVEL INSURANCE:
Mark Buckler and Mark Buckler Photography are not responsible for refunding any costs associated with the workshop (including the workshop fee), travel, lodging, or incidental losses in the event a workshop is cancelled or you back out for any reason. Therefore, it is strongly recommended that you acquire travel insurance.