Africa Photo Safari
October 1-12, 2020
Set in two private game reserves (that share unfenced borders with Kruger National Park), this classic South Africa Safari will place you into the heart of Big 5 Country. You will experience African nature in a small group of 6 photographers (in two vehicles) and spend countless hours in one of the richest wildlife regions on the continent, with a great diversity of large and spectacular wildlife - including lion, leopard, cheetah, buffalo, rhino, over 250 species of birds and a whole lot more. While not on game drives, you will be luxuriously accommodated in a 5-star lodge while reviewing images, socializing with other guests and enjoying the lavish amenities.
SAFARI HIGHLIGHTS
All-inclusive Photo Safari on 2 Private Game Reserves that border Kruger National Park and offer superb game viewing and photographic opportunity

22 game drives dedicated to photographing wildlife with adaptable schedule based on situations and participant interests

Vehicles travel off-road providing close-up wildlife viewing and photography from best angles

Small group with a maximum of 6 guests

3 guests per vehicle with one photographer per row. Vehicles have stadium-style seating allowing everyone to have an unobstructed view.

Experienced trekker and guide with extensive local knowledge in each vehicle

Accommodations of the highest standard at 5-star Lodges

Expert photographic instruction

Non-photographing spouses/travel companions will love this safari
ABOUT THE SAFARI TOUR
The main attraction to this area is that the bigger, more prominent African animals are all present…including the Big 5 (Elephant, Lion, Leopard, Rhino, Buffalo). In early October we expect to also see Zebra, Cheetah, Wild Dog, Giraffe, Warthog, Baboon, Various Ungulates (Impala, Reedbuck, Nyala, Steenbok, Bushbuck, Waterbuck, Kudu, Duiker) and Vervet Monkey. It is also possible that we may encounter (although less frequently) Hyena, Jackal, Hippo, Wildebeest, Eland, Porcupine, Water Monitor, Chameleon, Nile Crocodile, Scrub Hare, Badger and Pangolin. Notable birds that are frequently photographed include the African Fish Eagle, Lilac Breasted Roller, Hoopoe, Crested Barbet, Bee-Eaters, Kingfishers, Hamerkop, Saddle Billed Stork, Glossy Starling and some migratory birds.
This tour is for photographers of all skill levels. You will be provided with expert photographic instruction (both technical and creative) in the field. The techniques and explanations, adapted to the situation at hand, can be put into practice and immediately experienced in the field. In addition to the technical knowledge, you will gain a greater appreciation for, and understanding of, the magnificent animals we'll encounter. We will spend most of our time and effort on making images. This is not a classroom-intensive trip. We will meet daily to review images and any classroom (It will be the most beautiful classroom setting you will ever see) sessions will be purely optional.
The experienced game rangers who accompany us on game drives will explain the behavior and lifestyle of the animals as we encounter them, enabling you to take meaningful images depicting the nature of your fascinating subjects. Each vehicle carries a dedicated tracker constantly on the lookout for clues pointing to animal activity in the vicinity.
The tour accommodates a maximum of 6 photographers. We will have 2 vehicles with stadium style seating. The staggered seat position allows photography in all directions without a fellow guest getting in the way. Each of the three rows is reserved for a photographer and his/her equipment. Unlike tours in public game reserves and national parks, these private game reserves allow off-trail vehicle travel which will get you closer to the action and offer more angles from which to photograph your subjects.
ITINERARY
Day 1
Guests fly into Johannesburg International Airport and spend the first night at the City Lodge Airport hotel.
Day 2
This morning we take a transfer to OR Tambo Airport for a flight direct to the Hoedspruit Airport. After the transfer to Ngala Safari Lodge, we check-in and prepare for the afternoon game drive. The drive leaves at about 15:00 and is preceded by a light snack. We return to the Lodge at about 19:00 for a relaxing drink followed by dinner at 19:30.
Day 3 – Day 6
The morning drive starts at 05:30 and lasts for about 3 hours, depending on animal activity. This includes a half hour break for a light breakfast snack and refreshment. We return to camp for breakfast, followed by rest and/or image processing activity on your computer. Lunch is served at 12:30. Then at 15:30 we enjoy a light afternoon tea before heading out for the afternoon/evening drive for more photographs with a sunset cocktail refreshment drink in the bush. We return to the Lodge at sunset, around 19:00, for a relaxing drink followed by dinner at 19:30. Times given are indicative – interesting photography opportunities of animal sightings in the dark may alter the schedule.
Day 7
After our early morning drive, we return to the Lodge for a breakfast at about 09:00. We check-out and take a road trip to Kirkmans Kamp which takes about 2 hours. We expect to arrive at Kirkmans Kamp around midday, check-in and prepare for the afternoon game drive at about 15:00. This is preceded by a welcome snack. We return to the Lodge at about 19:00 for a relaxing drink followed by dinner at 19:30.
Day 8 – Day 11
Each day we head out we do so with the knowledge that anything can happen. The drive starts at first light and depending on what wildlife we encounter can last up to 3 hours. As this is a 'strenuous' activity, we arrange for a half hour break to reinvigorate the body and mind with a light snack and power refreshment. We return to camp for breakfast - thereafter some will relax at the pool whilst others may be interested in some image processing activity on your laptop. Lunch can be had at 12:30 - followed by afternoon tea at 15:30 before heading out for the afternoon drive for more photographs and a sunset cocktail drink in the bush. We return to the Lodge at about 19:00, for a relaxing drink followed by dinner. Times given are indicative and we adapt to photographic opportunities as they present themselves.
Day 12
After our early morning drive, we return to Kirkmans Kamp one last time for a breakfast at about 10:00. This is followed by a transfer to the airstrip and a direct flight to Johannesburg International Airport. Each guest then returns home or embarks on other travels in the country as privately arranged.
ACCOMMODATIONS
Ngala Safari Lodge
The magic and mystery of Africa come alive in the colonial ambiance of elegant &Beyond Ngala Safari Lodge. A timeless, unhurried atmosphere, combined with the quaint traditions of a bygone era, creates an aura of romance and nostalgia. This old-world haven in the midst of the African bush charms with its colonial antiques, silver cutlery and crystal glassware. Here, style and grace mingle faultlessly with the rugged natural beauty of the setting, as manicured lawns give way to dense mopane thickets and wild animals saunter down to drink at the waterhole.
Air-conditioned cottages, indoor and outdoor showers, swimming pool, library, boma and elegant courtyard, complimentary laundry, spa, gym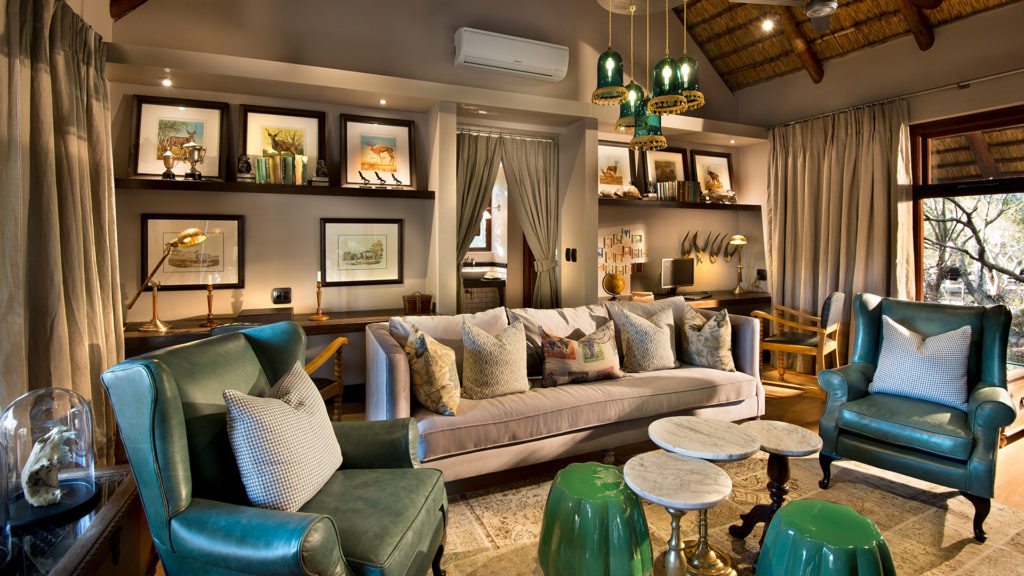 Kirkman's Kamp
The original homestead of Harry Kirkman has been beautifully restored; the 12 charming cottages overlook the bushveld and beautiful lawns surround the lodge and swimming pool, with spectacular views of the unspoiled landscape surrounding the Sand River. The moment you walk into the main guest area at Kirkman's Kamp, you'll think you've been transported back in time. The fact that the lawn has warthog grazing on it instead of a neatly dressed party playing croquet does nothing to dispel this illusion; in fact, it all adds to the ambience of this 1920s South African homestead. Impeccable and gracious service completes the old world atmosphere, as the spirit of safari comes alive at this evocative camp, set in one of the most renowned wildlife regions in the world.
Air-conditioned cottages with private verandas and wi-fi, rim-flow swimming pool, open-air boma, library, Harry's Bar, wi-fi, complimentary laundry, wellness center, massages.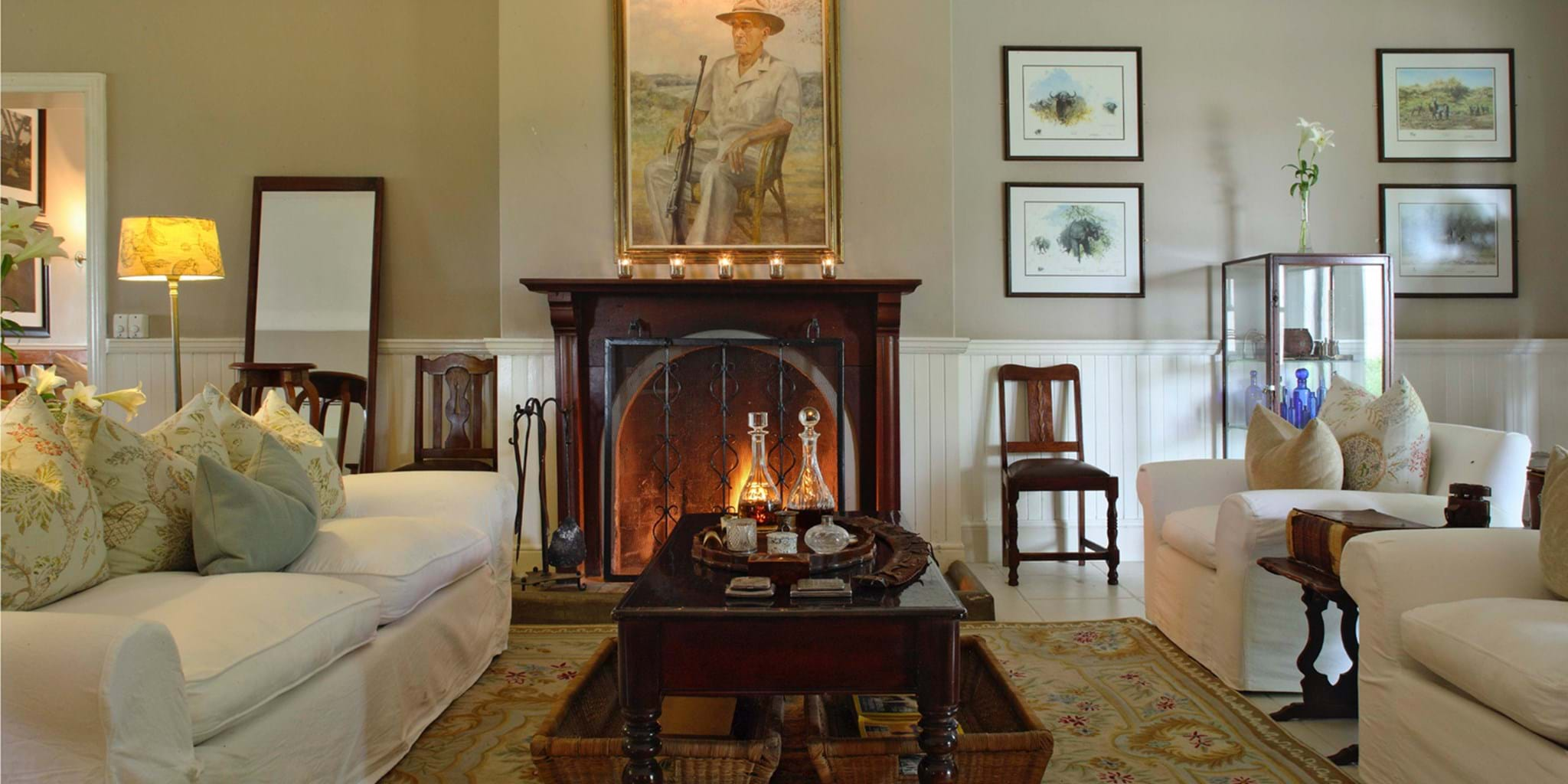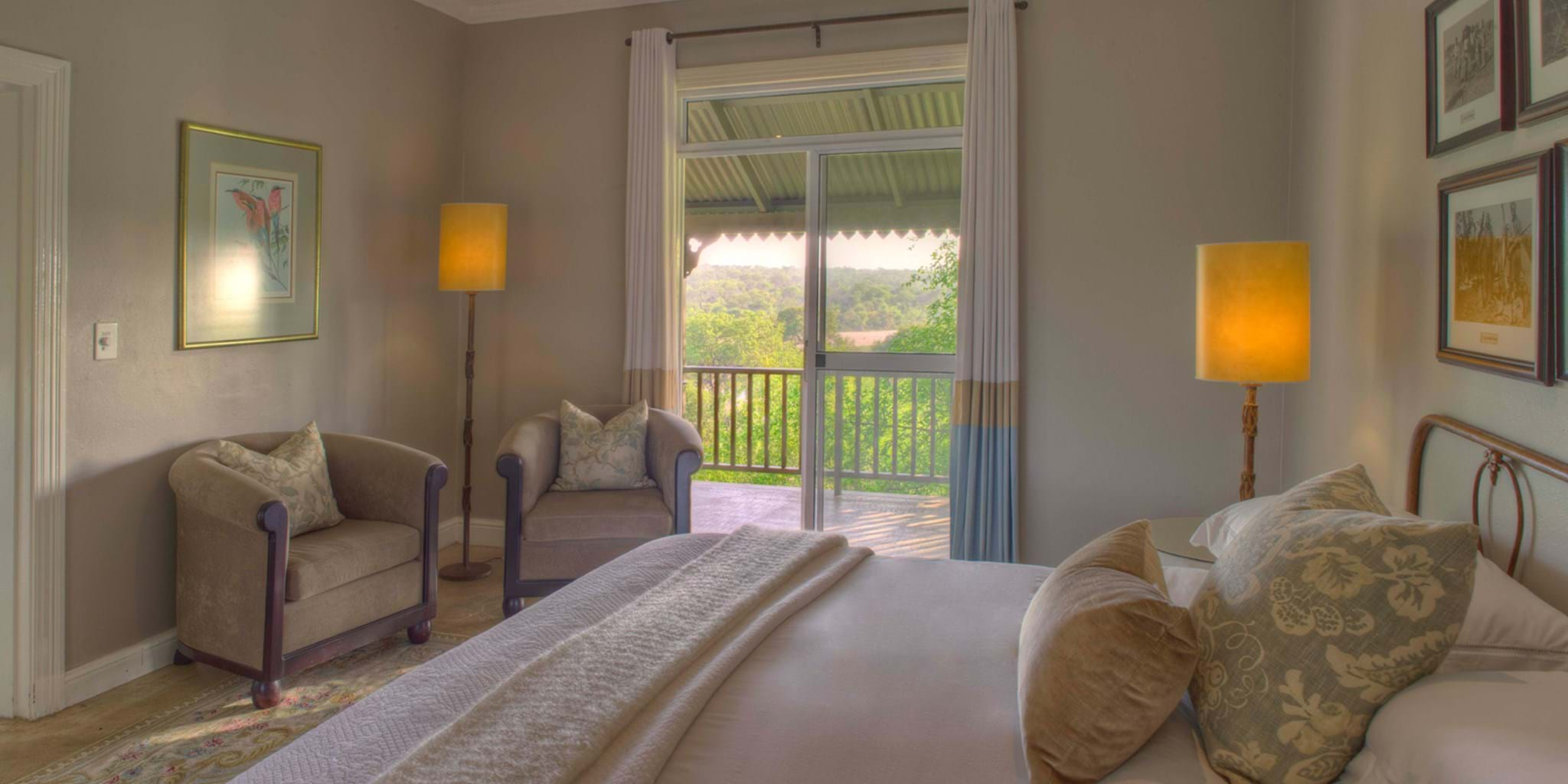 Africa Photo Safari - Ultimate Predators & The Big 5
A deposit of $1500 will reserve your spot on this spectacular trip. The total price of this all-inclusive photo safari is $12499. There is a maximum number of 6 guests on this trip. The balance will be due on July 1, 2020 or you may contact me to arrange for an installment plan.
Only 6 available
PRICE: $12499 per person based on double occupancy. Single supplements may be available.
Only 6 participants on this spectacular Africa Photo Safari

From your arrival at the starting location until your departure all regular expenses are covered. This INCLUDES:
11 nights of 5-star accommodations and all meals at the lodges

1 night of accommodations (1st night) at Johannesburg

22 game drives dedicated to photographing wildlife

Services of a professional photographer guide

Radio linked vehicles to report animal sightings as they happen

All airport transfers and relevant park fees

Ground transportation of luggage

Hire of private vehicles and guides for game drives and park fees

Local alcoholic beverages at camp (includes water) and on game drives

Laundry at the lodges

Fees, tourism taxes and levies
EXCLUDED:
International flights to and from OR Tambo International Airport, Johannesburg, South Africa

Medical inoculations, vaccinations, travel medicines and prophylactics

Premium alcoholic beverages

Tips and gratuities for camp staff, guides, rangers and trackers

Visas and insurances, including travel insurance

Optional personal purchases and extra activities
TERMS AND CONDITIONS
PHYSICAL HEALTH REQUIREMENTS
This is a great opportunity for you to take pictures of the environment and observe animals in the wild. Most travelling is undertaken on vehicles but some images are best taken away from the vehicle and may involve some very moderate walking. You should be able to climb into and out of a safari vehicle and walk unaided for short distances. Guests must complete a standard liability waiver before participating in this safari.
IMPORTANT INFORMATION
This safari tour visits two luxurious and well-appointed lodges, one located just south of the Sand River in the lower concession area alongside the world‑renowned Kruger Park and the other in the central concession area. The safari departs from Johannesburg International airport (OR Tambo) to Hoedspruit Airport and returns to OR Tambo from Skukuza International Airport on a on a commercial flight. The transfer between the lodges involves quite a bit of travel by road – about a 3-hour drive – in an air‑conditioned vehicle for the exclusive use of the tour group. This has been determined as the most convenient and cost‑effective manner to visit the region. Please note that minor changes to the itinerary and/or flight schedules may occur due to local conditions and to better accommodate our group. You will be informed, to the extent possible, in advance of any such changes.
MANDATORY MEDICAL EVACUATION INSURANCE
Some of the areas we visit are wild and at a distance from major cities; it is a condition of this booking for guests to carry their own medical evacuation insurance. You will be asked to provide independent documentary evidence of such cover, failing which cover will be provided for you at your cost and added to your account.
Please provide the office with the insurance company's name, contact number and your individual policy number. Thank you for understanding that this policy exists in the interest of our guests' safety.
TRAVEL ARRANGEMENTS TO AND FROM THE STARTING LOCATION
This safari starts and ends in OR Tambo Airport, Johannesburg, South Africa. Your travel arrangements must ensure that you arrive in Johannesburg no later than 6pm on the first day of the tour. That evening the group will meet for a group introduction and welcome cocktails offered by the organizers. This tour ends at 3pm on the last day – please arrange departures from OR Tambo International Airport no earlier than 6 pm on the final day. If you plan to participate in any add-on side trip, the routing will determine the itinerary at the time of reservation.